Pipe Lining is a process used for repairing and replacing cracked, leaking, backed up, and damaged sewer lines. Using a "no-dig" trenchless process to avoid yard excavation, sidewalk destruction, or digging up trees, sewer lining involves inserting new epoxy-saturated pipe tubing into existing pipes, inflating the tubing, and curing it into place with hot air, steam or Bluelight LED technology. This results in a new seal lining the walls of existing pipes, replacing broken piping with the potential to last for decades.
How does sewer pipe lining work?

Most often targeting the replacement of clay piping, cast iron, concrete, plastic, and PVC pipes, the trench-less pipe lining process involves these steps:
Sewer Camera Inspection – To confirm the position of cracks and compromised pipes
Cleaning Existing Pipes – Removing debris and other blockages
Measurement of Existing Pipes
Preparation of Tube Replacement – The replacement pipe tubing will typically be a felt tube made of fiberglass, polyester, or similar materials
Epoxy Impregnation & Inversion of Tubing – The tube piping will be saturated or "impregnated" with an epoxy-resin and then flipped or "inverted" inside-out using an advanced inverter drum so that the epoxy-resin will be on the outside of the tubing, allowing it to be affixed to the walls of the existing pipes
Inserting Tubing Throughout the Compromised Pipes – The tubing will slide throughout the walls of the piping system until in place and ready for curing
Curing of Tubing – This is what creates the new seal. Using popular technologies — traditional hot air or steam curing (4-12 hours drying time) or Bluelight LED curing (up to 5 times faster), all moisture is drawn out and the pipes can solidify in place
Sewer Flow is Returned to New Pipes – Service to pipes can be restored once the curing process is complete.
STEP 1: INSPECTION AND DIAGNOSIS We will inspect the existing pipes for any corrosion, roots, or cracks using a drain camera. Based on these results, we will recommend a plan for cleaning and lining if necessary.
STEP 2: CLEANING Debris, roots and corrosion are removed from the pipes using the proprietary tools, restoring the pipe back to its original diameter.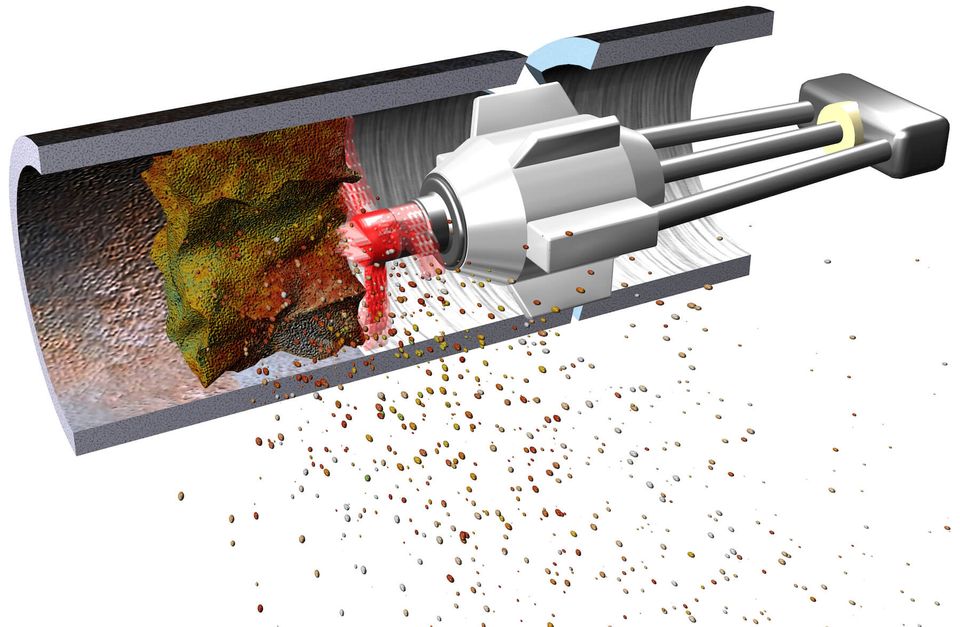 STEP 3: LINING An epoxy-saturated liner with an internal bladder is pulled through the pipe using existing access points. Once in place, the bladder is inflated, pressing the epoxy against the pipe wall.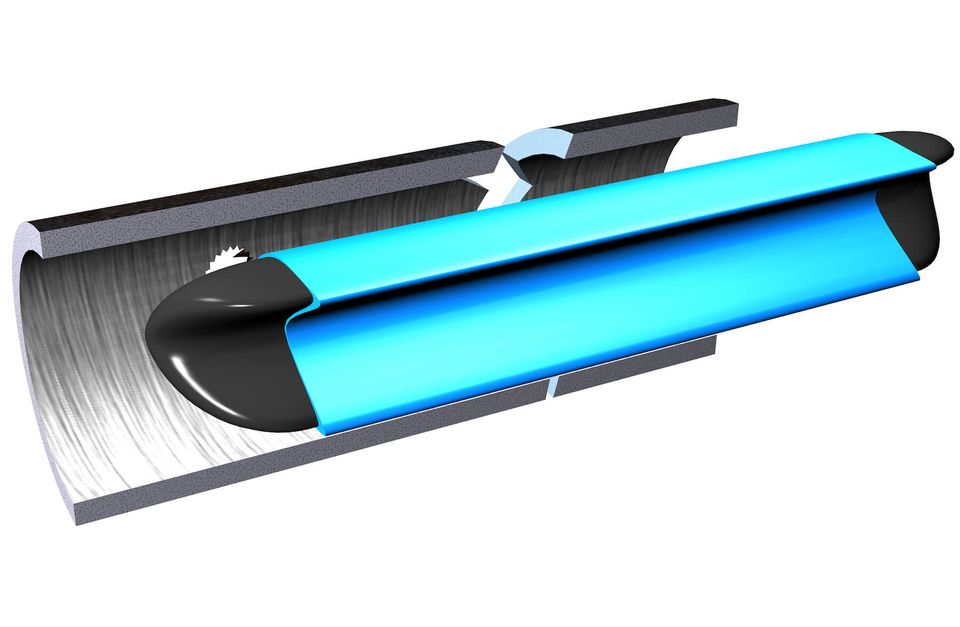 STEP 4: CURE AND EVALUATION The epoxy cures within a couple of hours and the bladder is removed, leaving behind a clean, strong and seamless "pipe within a pipe." A final inspection is performed for quality assurance
Leading structural lining technology enhances the structural strength of the host pipe and acts as a stand-alone "pipe within a pipe.
" Typically used in drain systems including sewer, storm water and roof drains, can be installed in pipelines with diameters less than 2 inches to over 12 inches in diameter.

• Can be installed in junctions, bends, horizontal and/or vertical pipes in one complete application

• Can be installed in pipe with multiple bends, elbows, branches, and changes in pipe diameter

• Improves water flow
Services: Pipe Lining