Rooter360: 

Your go to for

sewer

problems and

repipe

experts 
At Rooter360, we have years of experience unclogging sewers and drains of all types. Our company is the best choice when you need fast and trustworthy emergency clogged drain services. We are available to assist you 24/7 and our skilled technicians are qualified to perform all types of sewer repairs and other plumbing services in your home, apartment, or business.

Call Rooter360 Now:

(866) 843-4738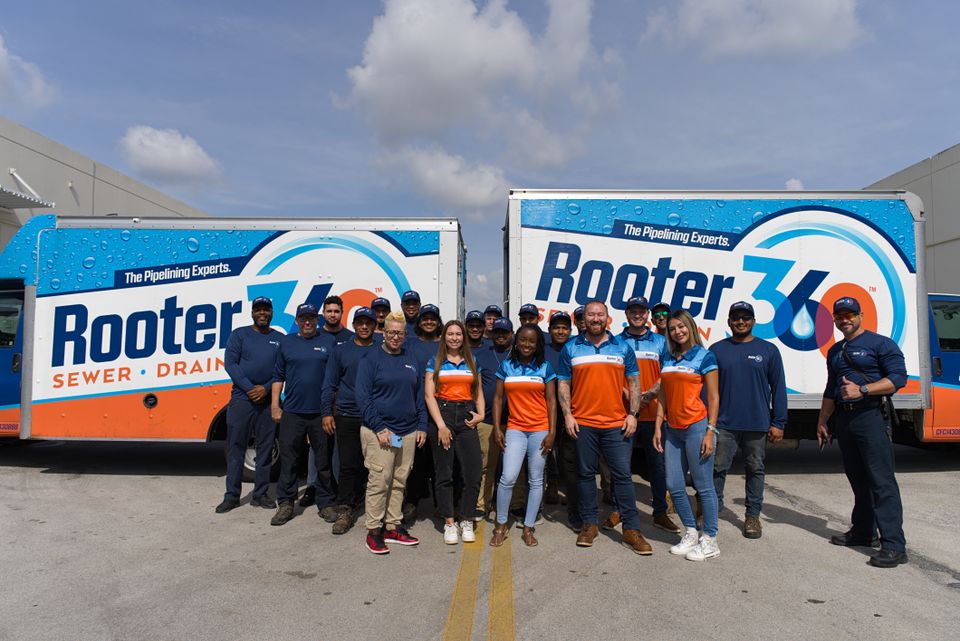 Welcome to Rooter360, your trusted partner for all your plumbing and drain needs. With years of experience and a commitment to excellence, we are dedicated to providing top-notch services that solve your plumbing issues efficiently and effectively.

At Rooter360, we understand that plumbing problems can be disruptive and stressful. That's why we are here to offer reliable solutions tailored to your specific requirements. Whether it's a leaky faucet, clogged drain, burst pipe, or a complete plumbing system installation, our team of highly skilled professionals is ready to tackle any challenge with expertise and precision.

Our comprehensive range of services includes:

1. Plumbing Repairs: From minor repairs to complex issues, our experienced technicians have the knowledge and tools to fix any plumbing problem promptly. We use the latest techniques and quality materials to ensure long-lasting results.

2. Drain Cleaning: Don't let clogged drains disrupt your daily routine. Our experts are equipped with advanced equipment to quickly and efficiently clear blockages, restoring proper flow and preventing future issues.

3. Water Heater Services: Whether you need a new water heater installation or require repairs and maintenance for your existing unit, we've got you covered. Our team specializes in all types of water heaters, ensuring optimal performance and energy efficiency.

4. Sewer Line Services: If you're facing sewer line issues such as leaks, blockages, or backups, our professionals have the expertise to diagnose and resolve the problem effectively. We utilize cutting-edge technology to inspect, repair, and replace sewer lines as needed.

5. Emergency Plumbing: Plumbing emergencies can happen at any time, and our emergency services are available 24/7 to address urgent situations. Count on us to be there when you need us the most, providing swift and reliable assistance.

At Rooter360, we prioritize customer satisfaction above all else. Our team is dedicated to delivering exceptional service, transparent communication, and fair pricing. We take the time to listen to your concerns, explain the available options, and work together to find the best solution for your plumbing needs.

We proudly serve residential and commercial clients in the South Florida area, Orlando area and Naples area offering reliable plumbing and drain services that you can trust. Contact us today to experience the Rooter360 difference and let us handle all your plumbing needs with professionalism and expertise.
We believe the greatest compliment is a customer referral. That's why we provide all customers with the absolute best service and highest quality work, at fair and competitive prices.
Testimonials from Our Clients

 
"Had Rooter360 do a pipe lining project. Couldn't be happier with the crew and how professional they were. Couldn't have picked a better company to fix my cast iron pipes.. awesome work.
"
-

Art D.
"Chris and Bo did an awesome job. Despite the heat and looming bad weather. The worked non stop from when they arrived until they left. It's difficult to find people in south Florida that take their job seriously and professionally, these guy were that and more. With aging rental properties, I know I will need this service again in the future and I know I'll be calling these guys to do the work. Thanks and Great Job."

-

The D

.
"Rooter360 just left my house (after being here all day) and this crew was the cleanest, most respectful and professional I've seen in Florida. I have worked with so many businesses in SFL and I can't even think of a close 2nd. Thank you"

-

Richard H.