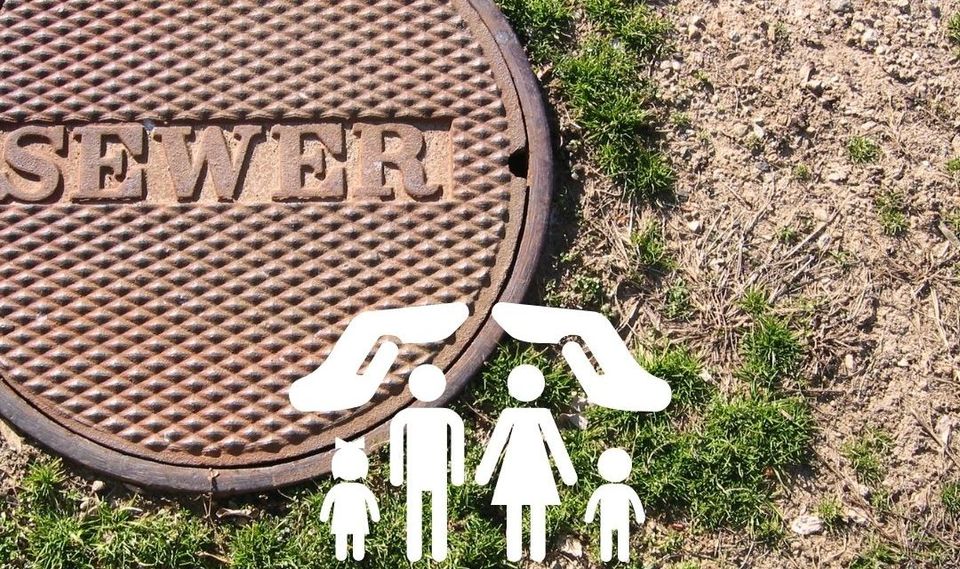 Is Sewer Line Repair covered by insurance?
Homeowners in South Florida typically overlook sewage problems because they have many other things to worry about. While they know the potential risks of faulty or malfunctioning plumbing systems, some are unaware of their duties concerning sewage and water pipe systems that reach beyond their homes.

In 
sewer line failures
, property damage can destroy flooring, furniture, and walls. Additionally, 
sewer line disasters
frequently result in the dislocation of entire communities, with the resulting financial burden of clean-up costs and 
structural repairs and pipe replacements
.

Adding 
sewer line insurance
 to your homeowner's policy will help you avoid financial ruin.


What sewer line damage does homeowners insurance cover?
Depending on the source of the damage, 
homeowners' insurance
 may or may not cover 
sewer line damage
. Additional coverage safeguards your sewer lines and pipes and others.

However, regardless of the materials used to construct these sewer lines, they are all susceptible to deterioration. Here are some damages insurances mostly cover:
Cast iron
 or lead pipes can collapse due to corrosion, allowing raw sewage to spill into the ground around your home. Due to shifting soil conditions, cracks and fractures might occur in the sewer line. Debris can accumulate and cause obstructions in sagging or bellied pipes. Tree roots can infiltrate a sewer pipe if their root systems extend into the sewer line. A burst pipe caused by foreign objects like kitchen grease and oil, or personal hygiene products might cause water damage.
These problems necessitate sewer line repair at 
Rooter360
 in south Florida and sewer line insurance.

Does home insurance cover sewer lines?

There is no basic house insurance coverage that covers sewer line replacement.

In some cases, water or sewer backup coverage can be purchased as an optional add-on to the policy, but the range is usually limited. Sewer insurance can be purchased separately from a 
home insurance policy
 from some providers.

Do I need sewer line insurance?
Protecting homeowners from financial losses caused by their property is the primary goal of home insurance policies. Your regular insurance coverage may not protect you if you have a 
defective sewage system
.

Sewage line insurance may not be necessary for newer homes with clay or PVC pipes.

As your home ages, there may be issues with the plumbing or sewage system, and having insurance can be a fantastic way to protect yourself from expensive repair bills.

How does the residential insurance work?
Purchasing residential insurance is very easy, with distinct stages for adequate implementation. Each of which has its own unique set of considerations. To fully comprehend the operation of your residence insurance policy, you need to be familiar with each phase.

Getting Quotes
Ask about each company's discounts during the quote process. It's easy to save money on house insurance premiums by taking advantage of values, such as savings for home alarm systems, combining policies, and being claims-free.

Buying insurance policy
As soon as you've decided which 
insurance company
is ideal for you and your family, you can buy a policy. Before installing, you may have to submit an application and pay a fee.

Keeping a policy in place
Maintaining a policy is a breeze once you've established one. As a result, you'll either must pay the premiums yourself or ensure that your 
mortgage company
 pays.

Filling Claim
In the event of 
an emergency,
 you may be required to claim if your house is damaged. Claims can be filed in various ways, including online, through a mobile app, or over the phone, or in-person with an insurance agent.

Sewer line coverage is often available as an add-on to conventional homeowner policies from most of the country's insurers. Independent insurance policies are available from organizations offering various home repair services.
Rooter360
 is a South Florida sewer line repair specialist! 
Call us now
 and have the best!